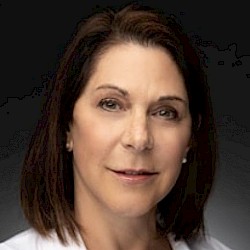 Dr. Geralyn Drumheller received her Bachelor of Science degree in Communication Disorders from the University of Massachusetts in Amherst, MA.
She was awarded her Master of Education degree in Audiology from Northeastern University in Boston, MA and her doctorate in Audiology from the Arizona School of Health Sciences. Dr. Drumheller began her audiology career at the Lahey Clinic, outside of Boston, and became the Director of Audiology in 1987. She was appointed to the Board of Registration for Speech Pathology and Audiology for the Commonwealth of Massachusetts, and served as Chairperson.
She expanded her hearing aid dispensing services by joining American Hearing Centers as Senior Audiologist in the greater Boston area, and continued with her relocation to the Atlanta area joining Atlanta Ear, Nose and Throat Associates. More recently, she was employed by a world leader in hearing aid manufacturing as Supervisor of Audiology and Customer Care here in Georgia. Dr. Drumheller is a fellow of the American Academy of Audiology and Past-President of the Georgia Academy of Audiology.

13 Reinhardt College Pkwy
Canton, GA 30114
Fax: 770-345-1385
Monday:

8:30am - 5:00pm
Tuesday:

8:30am - 5:00pm
Wednesday:

8:30am - 5:00pm
Thursday:

8:30am - 5:00pm
Friday:

8:30am - 5:00pm

80 Lacy Street NW
Marietta, GA 30060
Fax: 678-581-5969
Monday:

8:30am - 5:00pm
Tuesday:

8:30am - 5:00pm
Wednesday:

8:30am - 5:00pm
Thursday:

8:30am - 5:00pm
Friday:

8:30am - 5:00pm